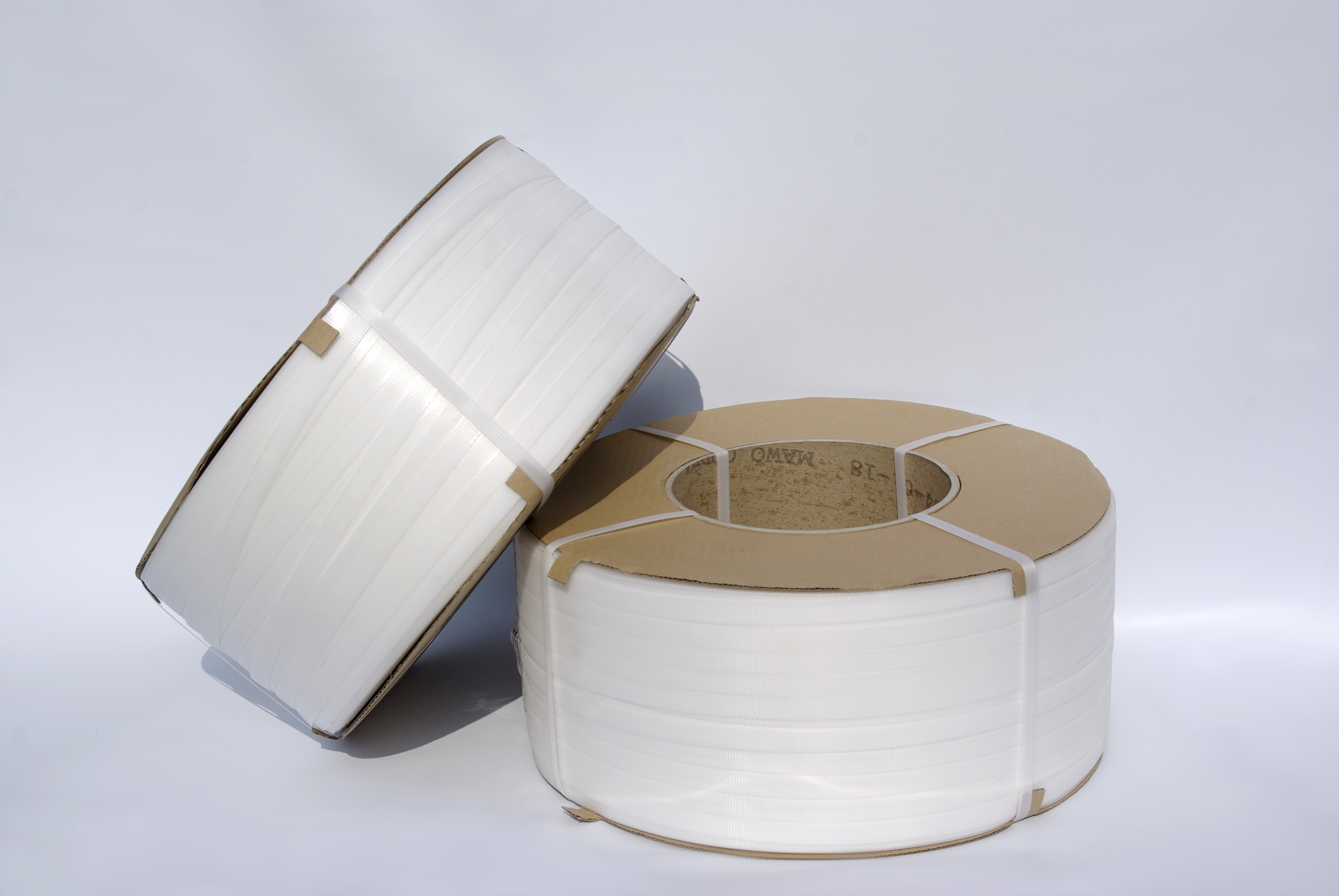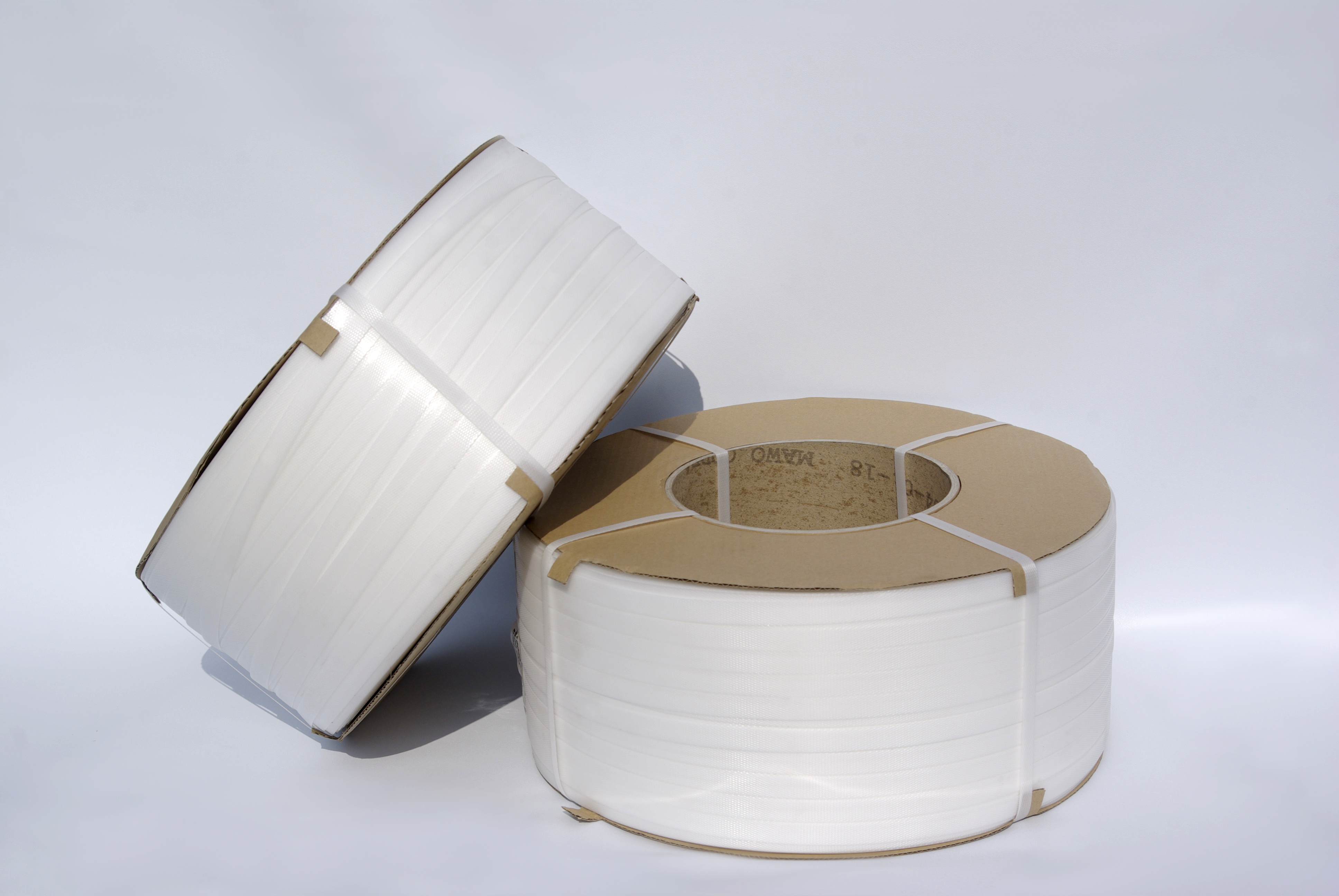 Polypropylene packaging tape is an inexpensive, very good quality packaging material, allowing for precise, aesthetic and safe packaging of all materials and fastening of loads.
Range of polypropylene tape usage is very wide:
– in the packaging industry – for manual and machine packing of loads and their palletizing,
– in the wood industry – for tying logs and packing of wooden parquets,
– in the furniture industry – for packing of furniture elements,
– in the paving and stonework industry – for packing of paving stones, ceramic tiles and stone,
– in the paper industry – for binding sheets, cartons and cardboard,
– as a raw material for the production of mats,
– for securing loads during transport.
The standard parameters of the offered tape:
width: 5 – 19 mm,
yarn-beams: 1200 – 7000 linear meter.

Available colors: white, black, other on special order.

Tapes are being packed in cardboard boxes with one spool in each. Depending on the inside diameter of the spool, the strips are normally placed on pallets of 44 (406 mm diameter) or 54 pieces each (200 mm diameter).
The offer is complemented by accessories and packaging equipment, i.e.:
– metal, crushed clamps,
– wire buckles,
– security corners,
– devices for strapping tapes.