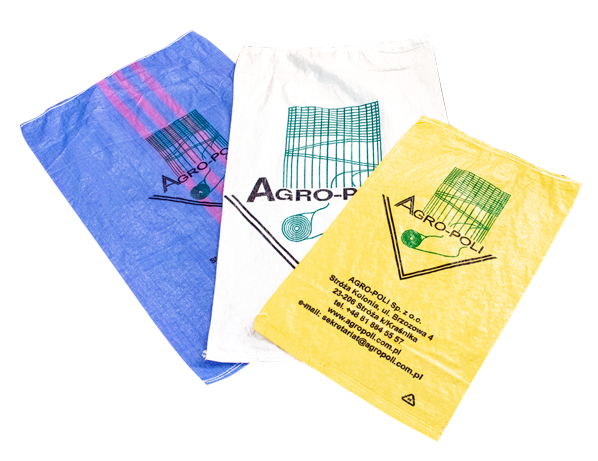 In addition to the wide assortment of polypropylene bags, AGRO-POLI gives you the opportunity to print on bags in accordance to your individual preferences. After receiving the information to be printed on the bag we make the design and send it to you for acceptance. After acceptance, the bags are being immediately prepared (printed).
We make one or two-color printing.
The benefits of using printing on bags:
every bag is an advertisement of your company,
the possibility of printing the composition and all kinds of values characterizing packaged goods, which – due to the provisions of the applicable law – is necessary for some product categories,
in the case of a complaint you are immediately able to determine whether the complained product actually comes from you,
packaging with own logo raises the company's rank in comparison to the competitors.